6 Superfoods Women Need in their diet to boost their Health
Celebrate Each Day with a Healthy Eating & a Happier Living!
A balanced diet is a foundation of health. Women have unique nutritional needs with higher requirements than men of certain essential nutrients. Starting from hitting puberty to meeting the Menopause, it's needless to say that the nutritional needs for women are different from men due to various hormonal changes at each stage of their lives. Men don't have to worry about osteoporosis, hot flashes, menopause, menstrual cycle and breast cancer.
As women, many of us are prone to neglecting our own dietary needs. While playing many important roles of being a daughter, wife and a mom, women tend to ignore their nutritional needs. Quite often, while paying attention to the other priorities surrounding them, they just eat anything when hungry. Most of the females don't eat right and neglect the important foods that they need for a healthier living and happiness.
You may feel you're too busy to eat right, used to placing the needs of your family first, or trying to adhere to an extreme diet that leaves you short on vital nutrients. But this leaves you feeling irritable, starved, and drained.
It's very important to understand that the mechanism of female body makes it really important for them to adapt a healthy lifestyle along with healthy eating from a very early age. Research has proved that lifestyle choices made in youth and early adulthood can have a great impact on future health and wellness.
The Scientific research has proven that there are a lot of Superfoods which if included as a part of a regular female diet can prevent against various diseases like cancers (like Breast Cancer, Prostate cancer & ovarian cancer), Vaginal infections, Pregnancy related issues, PMS related issues and many more.
Whatever may be your age or situation, committing to a healthy & nutritious diet will help you look and feel your best and get the most out of life.
Here is a list of some of the Superfoods that every woman must include in their diet:
1.Broccoli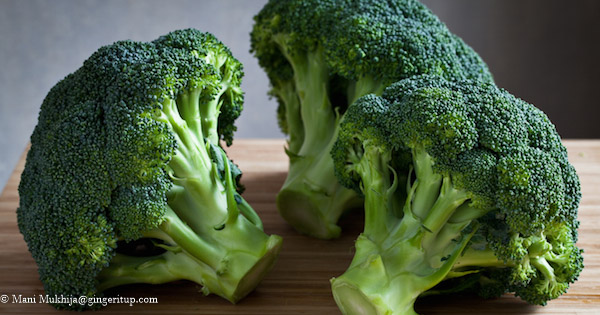 Indole-3-carbinol, a compound found in broccoli, is particularly healthy for women; it's been shown to reduce the risk of breast and cervical cancers and helps suppress the spread of existing cancer. This green vegetable also happens to be one of the richest food sources of the flavonoid kaempferol, which has shown protective benefits against ovarian cancer.
Broccoli is rich in iron and folic acid. So eating broccoli when pregnant ensures good hemoglobin count and prevents the risk of anemia.
Try Recipe for Broccoli Spinach Fritters 
2. 
Avocado 
Avocado is known to be a 'Fertility Food'. Avocados are nutrient dense with folate (folic acid), healthy monounsaturated fats, vitamin C, K, additional B vitamins, potassium and other minerals and fiber. Healthy fat (monounsaturated and omega-3 and low omega-6 polyunsaturated fats) plays a role in estrogen production and reproductive hormonal balance. Avocados are also rich in phytonutrients which can help protect cells from damage.
Try this Quick & Healthy Recipe for Guacamole Dip
3. Greek Yoghurt
It's rich in calcium and good for the bones. Fat-free Greek yogurt is also high in probiotics, cultures that can help ease irritable bowel syndrome, a condition that affects mostly women. Thick and creamy, Greek yogurt offers double the protein of most yogurts and far less sugar.
Try This Dessert Recipe for SUGARFREE LOW-FAT SHRIKHAND PARFAITS 
4. Almonds
They are very healthy and tasty— they contain vitamin E, folic acid, omega-3 fatty acids and fiber, just to name a few. Folic acid is important for the healthy growth of the fetus and lowering risks of birth defects. Almonds are a complete food and contain numerous nutrients that support a healthy pregnancy. Almonds contain riboflavin and L-carnitine. Carnitine has energy properties that are great for fitness goals.
Try This Recipe for Date-Almonds Sugar-free Rolls.
5. Quinoa
Quinoa is a nutrient powerhouse. It is an excellent source of protein, and is also high in bone-boosting minerals like copper, phosphorous, iron, and magnesium. Plus, it's a good source of PMS-fighting manganese.
Try this Recipe for Quinoa Power Salad
6. Spinach
Spinach has an extremely high nutritional value and is rich in antioxidants. It is a good source of vitamins A, B2, C and K, and also contains magnesium, manganese, folate, iron, calcium and potassium. The flavonoids and antioxidants found in spinach, particularly the antioxidant beta-carotene, have been shown in multiple studies to help combat many cancers, including breast, prostate and ovarian cancer. Spinach also boosts eye health and has strong anti-ageing properties.
Try this Recipe for Green Smoothie for Green Health 
By taking steps to eat healthy, you'll be on your way to getting the nutrients your body needs to stay healthy, active, and strong. Now that you know the benefits of these superfoods, it's time to start including them in your everyday diet without fail.
Please don't forget to share it on your social media with friends and family in case you enjoyed reading my blog. After all, "Sharing is Caring".
Eat healthy, exercise well and stay tuned for more recipes. Don't forget to follow me on Facebook, Twitter, Instagram and Pinterest and please click the follow button to keep receiving the updates on my new blogs and it's free.
Information References:
https://www.webmd.com/women/features/six-super-foods-every-woman-needs#1
http://www.health.com/health/gallery/0,,20331905,00.html