Great Blog
Great Blog to collaborate with.
Chester Jacquez
Great blog to collaborate with!
Gingeritup.com is a great site full of helpful lifestyle tips, and it was a pleasure to collaborate with them! The communication was quick and easy, the guest post went live super fast, so congratulations on this great site and the amazing job you do! A must-read!
Joana Teixeira
Love browsing the recipes and great information!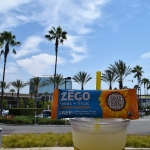 Mani writes very in-depth recipes, and I LOVE her photos. They make everything look so good! It is always enjoyable to browse her site and try the recipes, and I love that she has a focus on empowering women as well!
Rivka Hodgkinson
ZEGO Snacks
I met such a creative writer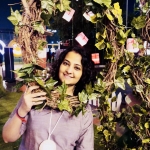 I met such a creative and talented writer last year and she became my new friend. Mani, one thing the most I like about you is you listen from your heart what others want to say.
I love your recipes and food blog. I will miss your soup. That is my most fav out of all. Thanks for my interview and keep inspiring others.
Love,
~Sweta 💜
Sweta
BArty inc
Awesome friend and cook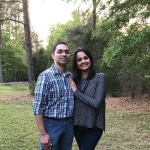 Love your blog! Very inspiring and the way you write makes it more interesting.You make the cooking feel so easy , delicious and presentable. Love to read your Blog.Great work and wishing you the best as always.
Rupa
Rupa
A superb initiative!
Ginger It up has been a superbly thought & well-executed blog. Seeing it among one of the most popular food blogs makes me feel proud. Mani Dee has come so far with this baby of hers. There are many blogs over the internet which provides recipes & numerous cuisines. What Ginger It up brings on the table is its niche which has been carved out by her. I loved the concept of bringing authentic Indian recipes & sharing an interesting experience along with. It was a very unique & good idea which gives the reader a sense of personalized touch & in a way the reader can form a connection with that.
Her passion for food & writing goes way back!! I wish this website a stupendous growth ahead in the upcoming year! Hope to see many new cuisines with that personalized experience! 🙂
Cheers!!!!
Tarun Chawla
Hi Mani,I love your each
Hi Mani,
I love your each and every recepie, all of them are very simple to make. Also I am inspired by the way you start the recipes with a little story which gives a personal touch to your creation. Keep up good work and good luck!!
Keerti Juneja
Food and Mani are two sides of same coin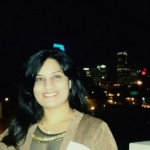 Dear Mani, I am a regular reader of your blog just because you bring the most delicious, mouth-watering and creative recipes on the table.
My favorite recipe so far is "Gajar ka Halwa " can't beat this one!!!
THE RENDEZVOUS series brings real-life experiences which are never forgettable. It inspires our community and encourages ones to further their dreams.
Ginger-it-up website is very organized and easy to follow.
Can't wait to read more life inspirational stories and mouth-watering/healthy recipes!!
Lata Agarwal
My favorite blogger!!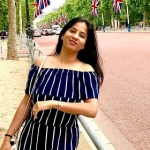 If you are looking for easy, healthy and creative recipes, then Ginger it up has covered up everything for you!!
Mani Mukhija's brilliance and excellence, keeps me drooling every time I read her recipes.
And wait, her power packed, highly inspirational Rendezvous series is something that I always look forward to.
Keep up the good work Mani Mukhija! Keep growing and inspiring always!!
Deepti Menghani
Great work!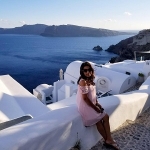 Love your blog! Thankful for having had an opportunity to taste some of your delectable recipes. What I like the most is your focus on healthy ingredients and making it seem so simple yet delicious. Great work and wishing you the best as always!!
Narmi
Amazing blog from an amazning girl!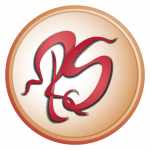 I met Mani for the first time when she approached for interviewing me for her Rendezvous series! Right then, I was immensely impressed by her dedication, passion and commitment towards her blog! Ginger-it-up is not just a random blog, its a well thought and amazingly executed piece of art! Her love for food, and her passion of meeting people and executing their journey with such warmth and love makes Mani stand out from what others are doing. I have gotten to know Mani after our first meet and I am glad our paths crossed! Wishing you an amazing journey ahead! Keep writing!:)
Ritu Bhat
Great work!
I love to read gingeritup articles because it's everything which you can relate to. The recipes so presentable and delicious yet so easy and simple ingredients and the lil intros which Mani writes to describe the recipe makes you connect with it. The other articles on gingeritup I find very honest and sincere . Rendezvous series is an inspiring unique initiative which she has started which I haven't seen anywhere else . Overall, I admire Mani for she is so talented and a multitasker.
Ruchi
Love the Blog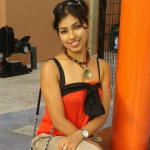 Hello Mani!
I found your recipes interesting and most of all the Rendezvous series. They are informative and filled with a sense of positivity to see experience and struggle your guest go through. The conversation is always encouraging. You got a beautiful style of writing , attractive words and eloquence.
I look forward to read your Rendezvous series .
All the very best Mani!
Loads of love
Nitika
Thank you for Sharing Amazing Recipes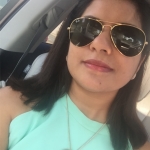 Hi Mani,
I just wanted to thank you for sharing amazing recipes. I have finally found a chef and recipe author whose creations are absolutely infallible. You have inspired me amazed me with every new recipe, and made cooking exciting..
Your recipes are well thought easy to cook and darn good..
Keep up the good work..
Amee Punjabi
An inspiration
I love to read your Blog..aspecially Rendezvous series..very inspiring and and the way you write makes it more intresting and inspiring.I also like to read your healthy recipies…. looking forward to read more recepies and stories. Good luck.
Jalpa Patel
Love Ginger-It-Up!
I absolutely love Ginger-It-Up! Great recipes, awesome tips, and gorgeous pictures! I love all of the flavors and the new products, and Mani's writing style is interesting, clear, and easy to follow! Keep up the great work!
Brian Finkel
"Great Work"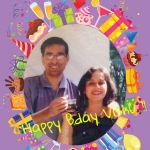 I have known Mani for more than a year now. I have never seen a lovely, caring, multitasking, talented women like her.
I really like and an avid reader of her blogs. Her writing style is very impressive and easy to understand.
Her recipes are unique as well as healthy.
I am a big admirer of her Rendezvous series. Her series exemplify that the women are capable of so many things.
Thanks so much for doing a great job!
Shakun Malhotra
Great blogger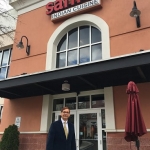 Gingeritup is the best blog and Mani the best blogger ever!! Her recipes are so easy to follow because of her creative writing style. Always looking forward to see and follow her recipes !! Keep up the good work!! Best wishes !!
Sunil handa
The best blogger ever!!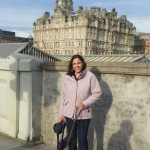 Excellent blog gingeritup !! Always giving 💯 to the receipes which are easy to follow because of her creative writing style and her series Rendezvous is always the best !! I wait to read about this series each month since she started writing about this.
Renu handa
I love the recipes and
I love the recipes and the write-ups especially the Rendezvous Series. It's a great Initiative. Keep it going!
Gagan
great job!!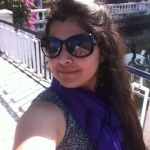 Great Job!! A nice food blog to follow on web!
Tanvi
Superb Blog Keep it up Mani.
You are such a super woman and doing very good job to encourage all the ladies. Thanks for writing the blog and sharing the thought.
Ashima