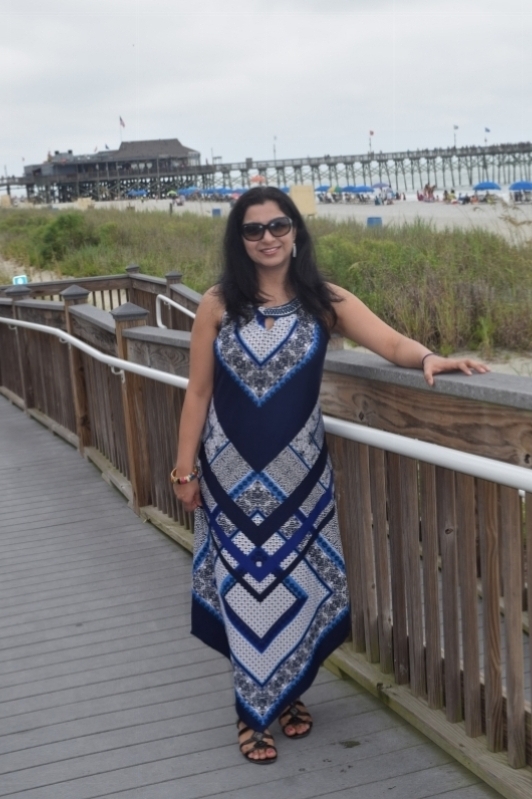 Welcome Readers, I am Mani Mukhija. Thanks much for stopping by my food blog. My Blog was born in the "Queen City- Charlotte" in United States and is growing in the "Land of Maple Leaf", Canada !! Hope to see it grow even higher !!
I am an IT Business Solution Consultant by qualification, a wife of the most loving man and a mom of two supremely adorable girls with the grace of God, a food lover by appetite, passionate about cooking, enthusiastic about healthy, quick and easy recipes for my family, have travelled across the world and currently living in Toronto, Canada.
I am an Eggy-vegetarian, a food-stylist, and a freelance writer. Through this blog, I want to devote all my free time to my hobbies and my true passions: writing and cooking. I have a great obsession about food. I daydream about new recipes and can instantly convert any set of ingredients into a delicious dish in no time. My mom is my real cooking inspiration. Apart from her, I love to take inspiration from great chefs and don't hesitate to learn photographing from various talented people.
I love to host and entertain friends with my new experiments in the kitchen. I read a lot of good articles on health and nutrition and thereby try to incorporate that bundle of knowledge into my recipes.
The naming of blog was something to match with my personality. I love to be a happy person all the time and believe in living life to the fullest. Ginger-up means to jazz up. I believe in making things happen. I try to keep myself up and running under all tough circumstances. After all, life is all about facing challenges every day.
It's up-to us to jazz our lives up by enjoying each and every moment. I perceive this blog of mine ("Ginger-it-up") as a breakthrough to Taste, Health and Happiness. So, apart from writing about food and sharing recipes, I decided to talk about life, happiness, well-being, parenting and social-issues too.  While food plays a vital role in jazzing-up the boredom, we can't overlook other aspects of life which share equal importance in gingering-it-up.
So, please don't shy away from sharing your thoughts or write-ups on any such topics. I would be delighted to publish them for you on my website.
So, let's Ginger-it-up together! Let the cravings for food and happiness begin once again.