Mother's Day Special: Decadent No Bake Cheesecake to adore Your Mom !
Every day is a Mother's Day as everyone's story started with a mother giving us a new life. We start our lives in the mother's wombs and come into this world to perform our duties. One of the greatest duties is to always respect and admire our moms.
Mother's Day gives me an opportunity to tell my mom how much I appreciate, respect and admire her. Today, I am myself a mom of two dollies. Having seen both the aspects of life as a daughter and as a mother, I realize how much courage it takes to become a Mother and perform the duties with utmost love and care. Each and every responsibility of a mother is so full of challenges at each step but moms never give up!
My mom always did the best for me and my brother. So, this day reminds me of my duties towards my kids and to give my best to these two blossoming lives.
Though my mom is sitting miles away from me, the distance doesn't really lessen my feelings for her and her feelings for me. Even the 10 minutes daily phone call brightens up my day and I am relieved of all the life's burdens after talking to her.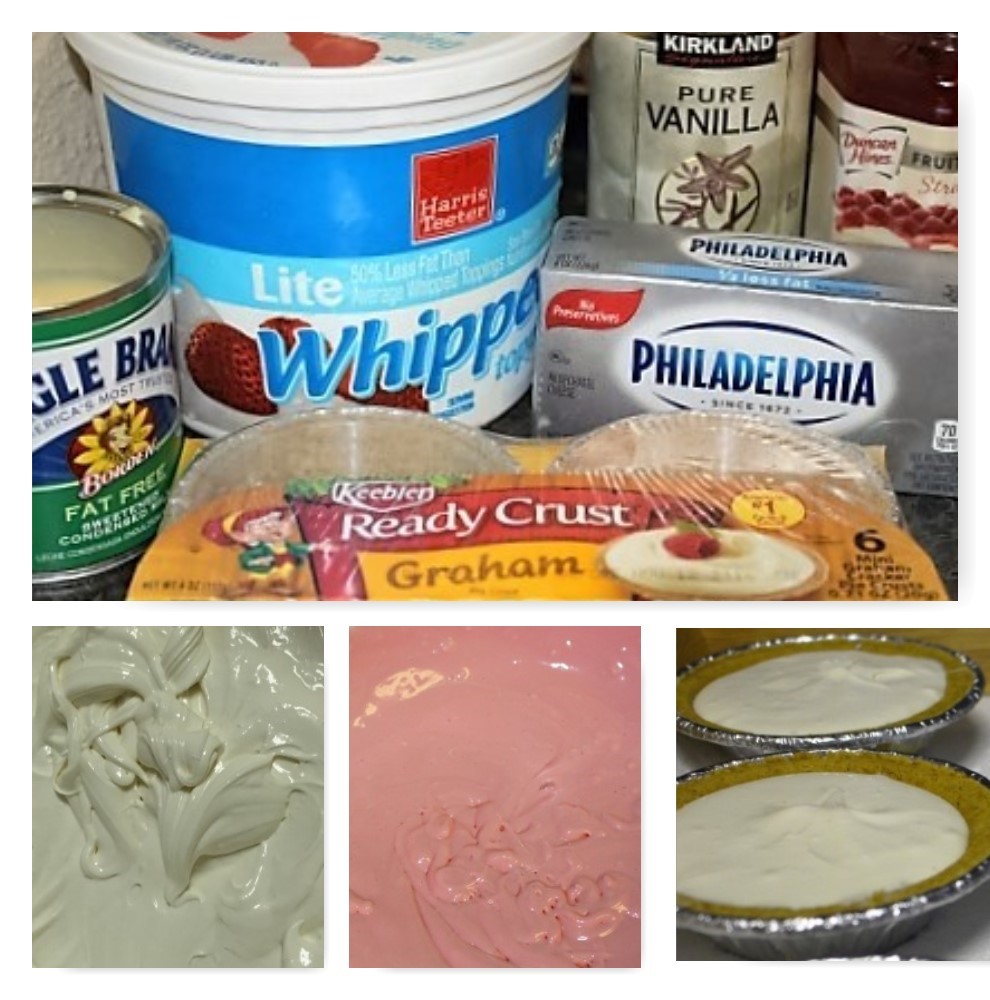 Sitting miles away, I can't do much for my Adorable mommy but I would still like to convey a special thanks to her in my own way. She is my cooking inspiration and Guru. So, I would like to showcase my little cooking skills to her as a 'Token of Thanks.
I want to adore my mom with these classic No bake Mini Cheesecake bites. I wish she could come and taste it right away. Mom, this one goes for you! Thank you 'Maa' for everything and love you loads.
I dedicate these decadent mini Cheesecake bites to all the Wonderful Moms of the world! Wish all the beautiful mothers a Very Happy Mother's Day. Hope you are enjoying an awesome day with your kids.
This no bake Cheesecake is so easy to throw together and is just perfect for any occasion. The decadent taste makes the mini cake bites a Rock star among so many other desserts on the table. Just a few ingredients put together and you have this luscious dessert in front of you.
It's a great summertime dessert as you won't need to turn on your oven in the scorching days for these rich and creamy no-bake cheesecakes. So, don't wait more and whip up this no bake cheesecake today to surprise your mom on her very special day just the way I did!
Ingredients:
Serves-6
1 pack of Graham Crackers Pie Ready crust
8 oz pack of Philadelphia Low fat Cream Cheese
8 oz pack of Low fat Whipped cream topping
4 tbsp low fat sweetened condensed milk
Strawberry Fruit Topping Marmalade
Fresh Strawberries for topping
1 tbsp Vanilla Essence
Red food color
Methods:
Beat the cream cheese, sweetened condensed milk, whipped cream and vanilla extract together until its smooth. (Make sure the cream cheese is softened nicely at room temp or else you'll get cheese chunks!). Beat until the soft peaks are formed.
Take half the mixture in another bowl and add 3 to 4 drops of Red food color to give a nice Pink shade to half of the cheesecakes or else you can make the simple ones without the food color. I made the two variations as my daughters just love desserts with pink color.
Line the Graham Cracker Ready pie crust.
Fill the cheesecake mixture into two zip lock bags separately so that the pie cups can be filled neatly with ease.
Fill the pie cups upto the top of Pie crust.
Top the Cheesecake cups with Fresh strawberries and Strawberry Fruit topping Marmalade.
Keep them in the refrigerator so that the cheesecake mixture is set to firm nicely.
Serve chilled after a few hours.
Surprise your mom with this luscious no bake cheesecake treat !
Pleazzzz don't forget to share it on your social media with friends and family in case you enjoyed reading my blog. After all, "Sharing is Caring".
Eat healthy, exercise well and stay tuned for more recipes. Don't forget to follow me on Facebook, Twitter, Instagram and Pinterest and please click the follow button to keep receiving the updates on my new blogs and it's free.